News:

Official Opening of Hatfield Aerodrome Heritage Trail

Published: 14 December 2010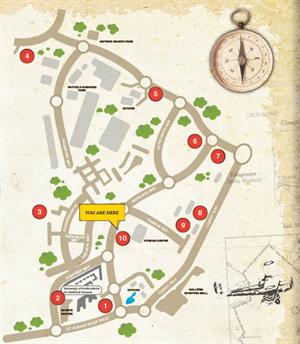 The Hatfield Aerodrome Heritage Trail was officially opened on 24th November. University of Hertfordshire Professor Owen Davies, who co-ordinated the project, led Hatfield Town Mayor Linda Clark and a group of former employees and current residents around part of the trail. The complete trail features ten information boards, located as shown here. An account of the project, images of the information boards and an aerial view (courtesy of Goodman, owner of the site) can be seen in our Article 'Hatfield Aerodrome Heritage Trail'.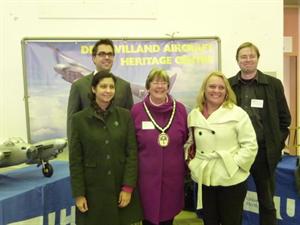 Note: left-click once on a photo to enlarge it; left-click again to return.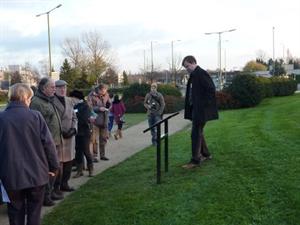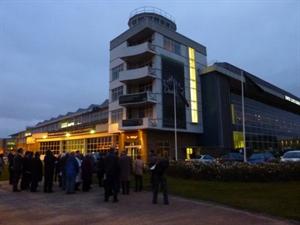 Some of the project team: L to R Daniel Pagella (Goodman), Rubina Menghrani (University of Hertfordshire), Hatfield Town Mayor Linda Clark, Teri Floyd (de Havilland Housing Partnership), Professor Owen Davies.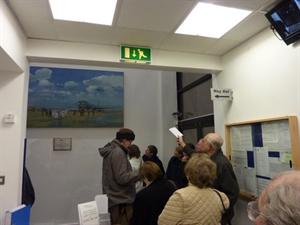 Owen Davies at Board 1, near the entrance to the University of Hatfield. The restored beacon will be sited close to this board.
The location of Board 10 outside the former Flight Test Hangar.
Inside Club de Havilland. Edmund Miller is giving an account of his memory of painting 'A de Havilland Heritage', seen hanging in the background.
Photographs by Tony Newton.
Comments
Comment on this article
Enter your comment below. Please make sure you enter your name and a valid email address. Your name, but not your email address, will be published on the website.